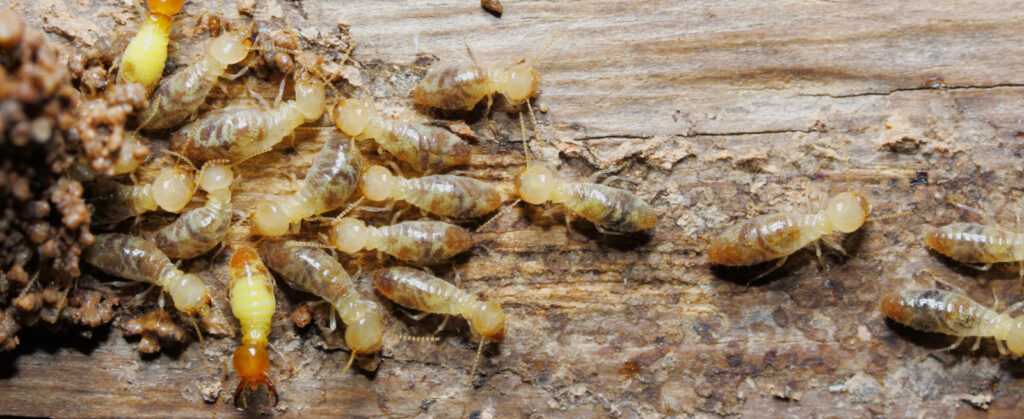 Pre-construction pest inspection
When building a house, early treatment of its foundations can prevent any unwanted infestations from occurring. Termites can be a real problem when it comes to the structural integrity of your home. Renowned for gnawing their way through the wood, termites can really cause havoc during construction.
That's why it's so important to have a pest inspection and treatment carried out before you build or buy a house. You want to know that you and your family will be safe in your home for years to come. This can be achieved through the use of chemical barriers and a reticulation system.
At Your Local Pest Control, our experts are experienced in dealing with termite infestations and are fully trained to get to the root of the problem before it becomes a real issue.
Narre Warren's pest control experts
Located in Narre Warren, Your Local Pest Control inspects properties right across Melbourne's Eastern suburbs, down to the Mornington Peninsula.
We're fully licensed, qualified and trained to prevent infestations in a safe, efficient way to prevent any harm from coming to your home or family.
For full peace of mind before you move in, it's worth arranging an inspection with us to make sure your building's foundations are free of any parasites. We're prompt, thorough, and only use the safest, non-hazardous fumigators, insecticides and repellents to treat your home.
Buying a house? Arrange an inspection first
Buying a house is stressful enough without worrying about any possible contaminants. You want to move in and look forward to the future, creating memories with your family in this new abode.
It's important to have safety checks in place when it comes to building and construction of a new home. If any crawlies find their way in and run rampant, this can set the bar for a lot of damage.
We offer a cost-effective, affordable service that's fully comprehensive – dedicated to making sure you have one less thing to worry about while moving. By installing chemical barriers and a reticulation system, we'll ensure your construction is protected.
Call in the experts for a quote
Speak to our friendly, professional team to arrange a quote or organise a thorough inspection of the site today.
We'll check the building's foundations and structural integrity for your peace of mind, making sure it's completely free of any unwanted little creatures. Give us a call now.